Ulta's 21 Days of Beauty Sale is upon us. Prepare your wallets. Say goodbye to your paychecks. These deals are hard to beat. Whether you've decided to take advantage of Sephora's Beauty Insider Appreciation Sale or not, it's hard to ignore Ulta's offerings that are, coincidentally, up for grabs starting right around the end of Sephora's sale. I've gone through each of the 21 days and picked out my top picks that I think are really great products or really great deals. You can find the products I'm most excited about under My Top Picks for This Week. But just because I don't love it doesn't mean you won't! That's why I've made sure to include Everything Else on Sale in beautiful, clickable form for you. See a product you like the look of? Click the widget and you'll be whisked off to the product page so you can purchase. Finally, each week, the Ulta Beauty Collection—that is, products developed for and branded by Ulta—are also on sale. Their house line of products are some really solid basics and they've got great sales on those items too, so I've made sure to include those (again in beautiful, clickable widgets) under Ulta Beauty Buys This Week. Enjoy the sale—it'll be over before you know it!
Week One: Sept. 2-8
My Top Picks for This Week…
[sul title="Too Faced Hangover Replenishing Face Primer" subheader="Regularly $34 | $17 on Sept. 2″] This is definitely one of my favorite face primers, so I never mind paying full price when it's time to restock. It hydrates the skin, letting much-needed moisture soak in pre-foundation, plus it somehow has a glowy, blurring effect that seems to reduce the size of my pores, even when I feel they're bigger than Texas itself.
Since it feels fairly lightweight, it's great under foundation, tinted moisturizer, B.B. creams, and even on its own, making it one of the most versatile primers in my collection.
How do I love thee? Let me count the ways.
Elizabeth Barrett Browning may have been talking about her beau, Robert, but this week I'm dedicating the sonnet to Mr. P.T. Roth himself. His Water Drench line is
to. die. for.
The Cloud Cream Cleanser is a lovely, whipped makeup remover and facial cleanser made with hyaluronic acid and silk proteins. Follow up that cleanser with the Hyaluronic Cloud Serum, which contains 75 percent hyaluronic acid, those same silk proteins, and a zinc, copper, manganese, iron, and silicon mineral complex, all of which work together to hydrate, moisturize, and soften, making your skin as soft as a cloud (probably—I've never touched one).
It's an eyeliner that—as the name implies—you can smudge for extra smokiness. However, once it's on, it's really on, and it's not coming off for nothin'… well, besides makeup remover. But yes, these eyeliners are waterproof, so even though
you
can smudge it upon application to transform into the smokeshow you are inside, it won't get smudgy on you throughout the day. Praise be.
I
could turn back time, I'd rather have the skin I had in my early twenties. We all want different things in life, I guess. Philosophy, however, appears to be on my side.
Their Time in a Bottle serum fights signs of aging and works to give you back the skin you had when you were young and worry-free. It repairs skin damage while protecting your face from free radicals and impurities, plus it sets you up for skin-related success by helping you fight future damage.
This highlighter is great because it's fairly versatile. You can mix a few drops into your moisturizer, primer, or foundation of choice and apply all over your face for a subtle but marked glow. Alternatively if you want to get those cheekbones popping, use a drop or two and blend as you would a traditional highlighter.
Formulated with beta hydroxy acids to fight dead skin build up and clogged pores, it also uses soothing botanicals to calm redness and irritation that tends to come with breakouts. It's potent enough to make a difference but gentle enough to use daily.
Check out all these Eyeko mascaras that are on sale on Sept. 5! Best of all, they all have really great reviews.
[products ids='1082437,1082441,1082444′ type=full] [products ids='1082450,1082455,1082459,1082463′ type=full] [products ids='1082466,1082468,1082471′ type=full]
Click on one of the widgets above to go check that specific mascara out—and have fun batting those lashes at your latest paramour.
[sul title="Benefit Hoola & Hoola Lite Matte Bronzing Powder" subheader="Regularly $30 | $15 on Sept. 5″] This was one of the OG Holy Grail products back in the day (and by back in the day, I mean like 10 years ago when the concept of YouTube beauty gurus was in its infancy). The industry has come a long way with bronzers and contouring and what-have-you, but this little bronzer in a box still holds its own among flashier products.
The regular Hoola is the classic, but Benefit's also made Hoola Lite, a lighter shade for fairer complexions. They're both completely matte, so when you swipe it over your face for a sunkissed glow, you won't end up looking like a disco ball, which is highly important.
Use it to remove makeup, moisturize, prime before makeup, tend to split ends, and soothe cuticles—they call it a face oil but it's really more of a multitasker. It's full of powerhouse ingredients like coconut oil, shea butter, squalane, avocado oil, and extracts like apple, coffee, sandalwood, banana, melon, and more that all work together to moisturize, soften, and protect.
It's a thick cream that manages to sink into the skin, instead of sitting on top feeling greasy. It uses a collagen support complex to boost firmness, while a blend of oils helps lock in that much-needed hydration. I love a good cream as the final step of my nighttime skin routine and at less than $40, this is a great option.
I have extolled the virtues of the original Beautyblender before
, and while some people may think it's ridiculous to spend $20 on a makeup sponge when there are drugstore knockoffs for under $5, I can't imagine what they'll think of me recommending a $16 cleansing bar for said Beautyblender. But! This really is a great cleanser.
It's basically a bar of soap, but it was formulated specifically to clean makeup and dirt out of a Beautyblender. It also comes with a little silicon cleansing mat that you can scrub your Beautyblender and makeup brushes on to get them extra clean.
Compared to bare lashes, Monsieur Big-coated lashes have 12 times more volume and 95 percent of respondents said that it glides on easily and wears well all day. Monsieur Big,
je t'aime
.
Cold Plasma+ Neck & Chest Broad Spectrum SPF 25
This whipped moisturizing cream is ideal for the oft-neglected skin on your neck and chest, which absolutely does need TLC (and moisture and SPF)! Repair damage and protect it from the sun; you'll thank us in 20 years.
Cold Plasma+ Eye
This eye cream targets skin concerns that tend to come with aging, like crow's feet and fine lines, and those that come with being a human of any age, like puffiness and dark circles. They claim you'll see results in just seven days.
Cold Plasma Sub-D
"Loose, sagging skin" isn't really how most people would like to describe their jawline/neck area. Perricone MD knows this. And so they have developed the Sub-D cream that targets wrinkles in the jaw/neck/chest region with alpha lipoic acid and caffeine.
Cold Plasma+ Face
If you're starting to notice signs of aging, first of all, take a breath—we all get older (hopefully) and lines and wrinkles are a sign of experience and a life well-lived! But society and patriarchy and mean people are a thing, so we totally get why you want to maybe at least slow down the appearance of aging. This face treatment works to correct all those aging-related skin concerns. No shame in that game.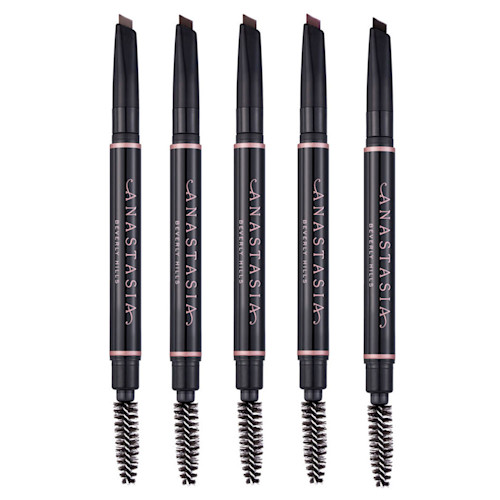 The Brow Definer pencil is a thicker version of ABH's beloved Brow Wiz pencil, making it better for those of us who are more Brooke Shields than Clara Bow to fill, define, and shape our power brows.
Philosophy's Purity Made Simple clay mask uses white clay, salicylic acid, and natural exfoliants to draw out clogged pores, extracting and refining them to give you a refreshed and smooth face you can't help but touch. In a two-week study, 93 percent of women said their pores looked unclogged and their skin felt extra clean.
Everything Else on Sale
[products ids='1082587,1082600,1082601,1082602′ type=full] [products ids='1082603,1082604,1082605′ type=full] [products ids='1082606,1082607,1082610,1082611′ type=full]
Ulta Beauty Collection Deals
[products ids='1082614,1082618,1082619,1082620′ type=full]
Week Two: Sept. 9-15
My Top Picks for This Week…
[sul title="bareMinerals Mineral Veil Finishing Powders" subheader="Regularly $23-$27 | $11.50-$13.50 on Sept. 9″] There are six bareMinerals Mineral Veil Finishing Powders on sale this week! I highly encourage you to check them out. They're great at stopping shine and locking your makeup down to ensure it'll stay put all day. [products ids='1082478,1082487,1082488′ type=full] [products ids='1082491,1082492,1082495′ type=full] Click on one of the widgets above to go directly to that powder's page to pick yours up. [sul title="It Brushes for Ulta Velvet Luxe Brushes" subheader="Regularly $24-$98 | $12-$49 on Sept. 9″] Yep, Sept. 9 is a big day in UltaLand. There are 16 reaaaally nice makeup brushes on sale and one five-piece brush set. Whether you're looking for eyeshadow brushes or face brushes (or both), you're pretty well covered today.
Age Reverse HydraFirm
Target signs of aging (as the line's name implies) while also getting hydration, thanks to hyaluronic acid and a combination of powerful peptides.
Age Reverse Total Correct + Sculpt Serum
Exuviance calls this their gold standard serum; it's formulated to restore youth and vitality. And if it can't actually do that, it can at least make it look like it's doing that, and that's half the battle.
Age Reverse Eye Contour
Not the contour you're thinking of. This eye cream uses polyhydroxy acids and Exuviance's patented maltobionic acid to protect and repair the delicate skin around your lil eyeballs.
cils
, girl. (
Cils
are eyelashes.
De rien
.) If you weren't born with lush lashes but you still want the look of falsies without having to actually put them on, get a primer!
Put on this Lancôme primer pre-mascara to condition, thicken, and lengthen your bare lashes. Lancôme's primers work great with their own mascaras, but I've used one of their lash primers before on any mascara and no matter what combination (or timing) I employ, I never experience clumping or fall-out. Big fan over here.
I've got the power!
That's what you'll be singing after using Algenist's POWER Recharging Serum.
I love a serum that comes in a jar because it's pretty much guaranteed to be rich and powerful (just how I like my men, coincidentally!). It uses their patented alguronic acid, AlgaProtein, and regular ol' coconut water to recharge, moisturize, and hydrate. Powerful, indeed.
Want a pro tip? Try the setting powder before foundation—it sounds completely counterintuitive but it's actually a great way to secure your foundation to your face. At less than $15, it's definitely worth a shot.
looking
. Fake-baking isn't a good look and it's terrible for your skin.
Thankfully, the experts at St. Tropez will help you get a healthy glow that doesn't come with a side of increased skin cancer risk. Use this buildable body lotion every day to work up to whatever color that looks best on you. It's streak-free, doesn't smell, and won't transfer—that's an autumn win.
The Pore Minimizing Primer is, unsurprisingly, oil-free and it mattifies and controls oil for up to eight hours, offering you smooth skin and an even finish from your foundation.
Revitalizing Cleanse
, the
Radiance
, the
Acne Cleansing
, the
Deep Pore Cleansing
, and the
Sensitive
brush heads. [products ids='1082523,1082529′ type=full] [products ids='1082530,1082534,1082536′ type=full] Click on one of the widgets above to go to that brush head's page to pick yours up. [sul title="Velour False Lashes and Accessories" subheader="Regularly $14-$29 | $7-$14.50 on Sept. 13″] Whether you're a falsie devotee or you haven't dipped your toe into that particular pond yet, this is a great time to pick up a few lash sets. For the experienced lash lovers among us, there are seven sets on sale, all of which have delightfully 
punny
names. Click on one of the widgets below to go to that lash set's page to pick yours up: [products ids='1082538,1082559,1082560′ type=full] [products ids='1082562,1082564,1082566,1082567′ type=full] If you're new to lashes though, there are a few tools you'll need. Luckily, those on sale today too: There's a lash applicator, two different adhesives, and an essentials kit that comes with lashes, adhesive, and the lash applicator! Click on one of the widgets below to go to the product's page to pick yours up: [products ids='1082572,1082580,1082582′ type=full] [sul title="Dermalogica Special Cleansing Gel" subheader="Regularly $38 | $19 on Sept. 14″] Wash your face without soap. It's possible with this Dermalogica Special Cleansing Gel that foams up to cleanse your skin of surface debris and pore-clogging impurities.
It continues calming balm mint and lavender that will invigorate and calm giving your face the full cleansing experience.
So when it is on sale? You gotta get it. It uses ascorbic acid as its source of vitamin C, which retexturizes the skin, targets signs of aging, and brightens complexions.
This setting powder is great for all-day setting power so your makeup won't get smudgy or slide around. But it's also ideal for baking, the process in which you place a large amount of setting powder over concealer to make it really set into the skin, without wrinkling or creasing. A two-in-one product that's 50 percent off—heck yes.
Everything Else on Sale
[products ids='1082669,1082677,1082680,1082683′ type=full] [products ids='1082684,1082685,1082686,1082687′ type=full] [products ids='1082688,1082689,1082690,1082691′ type=full]
Ulta Beauty Collection Deals
[products ids='1082661,1082665,1082666,1082667′ type=full]
Week Three: Sept. 16-22
My Top Picks for This Week…
[sul title="Too Faced Chocolate Bar Eyeshadow Palette" subheader="Regularly $49 | $24.50 on Sept. 16″] Heading into week 3 of the sale, Ulta's bringing some really nice deals. Case in point: the Too Faced Chocolate Bar palette. (Before you start to wonder, yes, it does actually smell like chocolate.)
The palette combines cocoa powder and traditional eyeshadow formulas, inspired by a facial treatment Too Faced's co-founder received. There are 16 highly pigmented neutrals here (with a couple pops of color) in a mix of mattes and shimmers.
The Renewed Hope in a Jar revolutionizes the original's formula with a whipped texture and what Philosophy calls "clinically proven skin renewal technology." That basically means a blend of AHAs, hyaluronate, and Asian fruit extract, which all team up to hydrate, moisturize, and renew
yassss
for BECCA's primers (and pretty much everything else they make).
This primer is ideal for my acne-prone, oily sisters—it soaks up excess oil, minimizes pore appearance, and mattifies all day long. In addition to being resistant to sweat, humidity, and whatever else comes it way, it's also made without oil (duh), silicones, alcoh